What are a few reasons that you should purchase an HVAC maintenance agreement?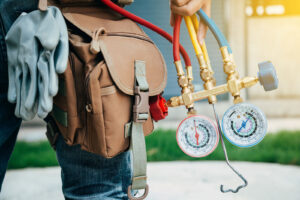 What is a maintenance agreement?
A maintenance agreement is where a homeowner has a standby agreement with a licensed HVAC professional to oversee the regular maintenance of their home or business HVAC systems. The agreement allows the owner to reserve the HVAC professional's services for routine maintenance, as well as, repairs and emergencies.
Fewer breakdowns/emergencies
Most breakdowns are from improper maintenance. The probability of emergency repairs is lower when you have a Maintenance agreement. With a maintenance agreement, issues are more likely to be caught early on and dealt with before it becomes a bigger problem. With fewer breakdowns and emergencies, the cost of maintaining your HVAC system is lower.
Reminders and appointments
We get it, life is busy and the days seem to fly by! When you have a maintenance agreement you never have to worry about keeping track when it's times to service your system. Harmony Heating will keep track for you by emailing you a reminder.
A healthier home
Indoor air in homes can be up to five times more polluted than outdoor air. The average family spends up to 90% of their time indoors. This can be a huge factor for health. With a maintenance agreement we make sure that your filters are changed on time and that all equipment is running properly.  Maximizing the air quality in your home is especially important for families where one or more people have asthma, allergies, or respiratory issues.
What are a few reasons that you should purchase an HVAC maintenance agreement?
Some of the benefits include: Saving compared to our standard rate of service, maintaining overall system health and increasing system longevity, being alerted of any potential repairs needed before peak of the seasons, priority service scheduling, discounted repairs and peace of mind.